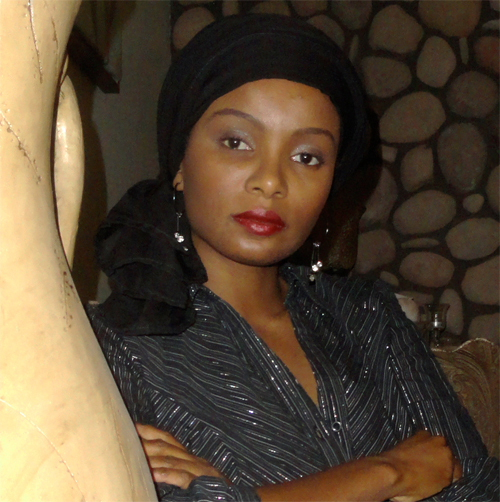 Many foodists and food enthusiasts will tell you this; their excitement over Rose Kinunda's new book is palpable. Getting one's hands on a copy of this book is one of those things that one absolutely cannot wait to do. And with good reason too. As Rose will tell you, you are obviously getting it wrong if you think East African cuisine is nothing but tasteless cornmeal mush and shreds of carelessly chopped up kale. You are doing East Africa and yourself a great disservice if you have to ask, "Really? East Africa has a cuisine to speak of?" Well, let Kinunda take you to the kitchen. Note the way your taste buds start to tingle just at the thought of a plate of achali ya papai bichi (green papaya chutney), or of pilipili hoho stir fry, or of green bananas and ox tail. Yet this is just but a taste of what Kinunda has to offer. Chicamod recently caught up with Kinunda. Chicamod: Who is Rose Kinunda? R. Kinunda: I am a Tanzanian residing in USA. I was born 43 years ago, in Tanzania. I have been blessed to live in a few countries. I did my primary Education in Tanzania, high school in Kenya, my first degree in Canada, and Masters Diploma in Information Technology in USA. Chicamod:  How did you get into Cooking? R. Kinunda: I have always loved to cook since I was a little girl. When I was about five to six years old, my friends and I would help us with food and hide behind the house to cook the food in tin cans. It was fun. When I got older, I used to love to go to nice restaurants with my dad, just to order food and see how they decorate it. I always wanted to be a chef. I tried to join Utalii College in Kenya after high school, but my father thought being a chef was not a good job for his daughter, so he sent me to Canada to study. But I never gave up my love for cooking.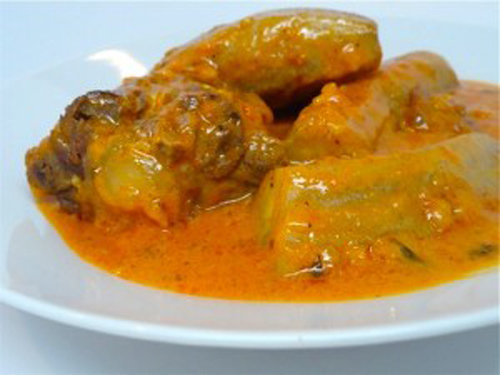 Chicamod:  What is your favorite dish?
R. Kinunda: I like shellfish a lot. My favorite food is Shrimps in coconut sauce.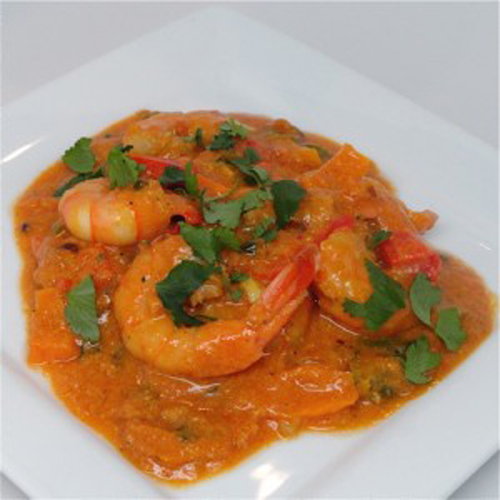 Chicamod: You have a curved out a niche in the Tanzanian cuisine. What is special about your native cuisine?
R. Kinunda: My native cuisine is simple and healthy. Tanzania, same as East Africa, has healthy recipes. And many of our recipes are simple to prepare. At the same time, Tanzanian foods doesn't cost much, no matter what part of the world one is. I told myself that I will be very happy if the world knows about our cuisine.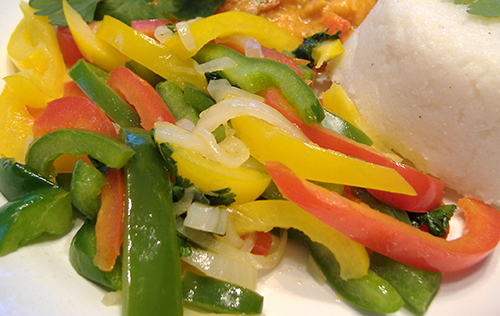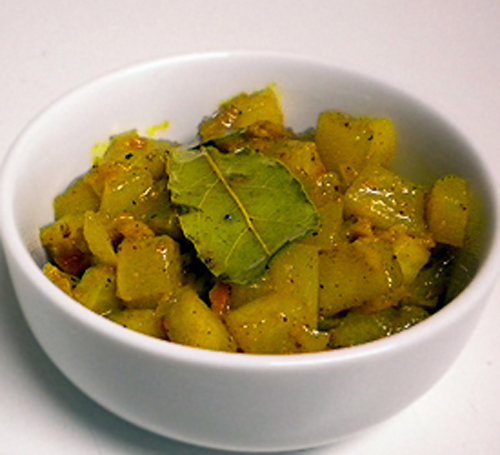 Chicamod: What would you say to those disbelievers, the critics that turn their noses down at the mention of African food?
R. Kinunda: I always ask people to taste the food before they say anything. It is sad that some people would turn their back once they hear "African food". I've had a few friends like that. I truly believe we have very healthy and simple recipes in East Africa; but it is only us who have to work hard to make sure the world knows about it.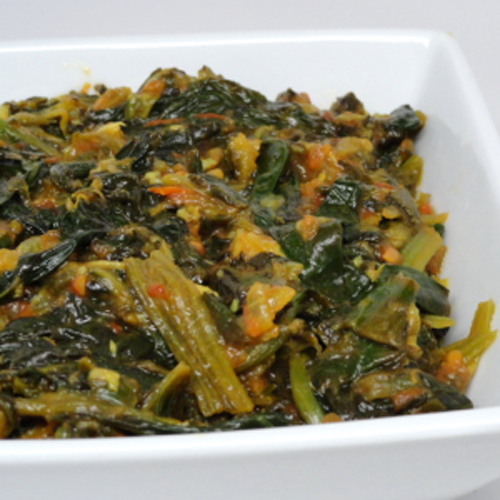 Chicamod:  Living out of your home country, how easy is it for you to find the necessary ingredients to make that special African dish?
It is very easy nowadays for me to find ingredients in regular grocery stores. A few years ago I could not find okra or cassava in any store, but nowadays, I can get almost everything. If the regular store does not have what I want, I have a choice to go to an international food store.  There are very few recipes that I cannot prepare in the USA because the ingredients can be found only in Africa. And there are a few ingredients that can be ordered from the Internet.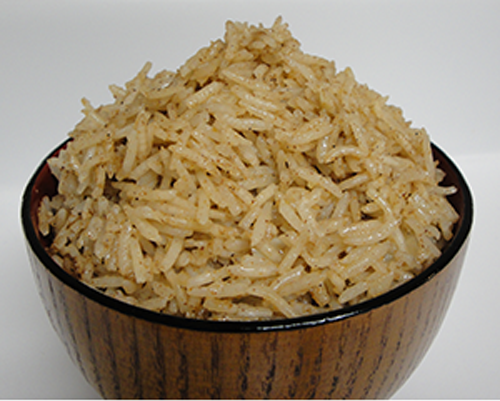 Chicamod:  We enjoy your YouTube cook videos. What does the process involve? Do you have a professional crew?
R. Kinunda: I started making videos due to many requests from my viewers, also being in the same field, I am aware that video blogging is catching up. I do have a professional camera crew. They are very experienced and they help me to set up everything. The video crew shows up at my house around 9 a.m, they would set up their equipment and make sure everything looks okay on the background. At the beginning, we used to repeat a few times because I was shy of the camera. I was very serious. I did not enjoy at all and I hated it. As time went by, I started to like the idea; and now I wish I can make a video each day. I believe people are much happier watching a video than reading a recipe from the Internet or a book. Since I have to pay my crew from my pocket, I am not able to make as many videos as I would like too. How To Make Chapati
Chicamod:  You do have a book that will soon be released. Tell us a little about your new book. Where might we be able to get it?
R. Kinunda: The book is a collection of simple and healthy recipes from Tanzania. These are recipes prepared everyday by Tanzanians who live in Tanzania and abroad. There are only four processed ingredients used in the book, everything else is prepared the same time with the recipe. I did that to give organic food lovers an opportunity to enjoy the book too. From my publisher, the book would be sold in Barnes and Noble, Amazon and more bookstores. I will announce on my website, facebook and twitter once the date is set.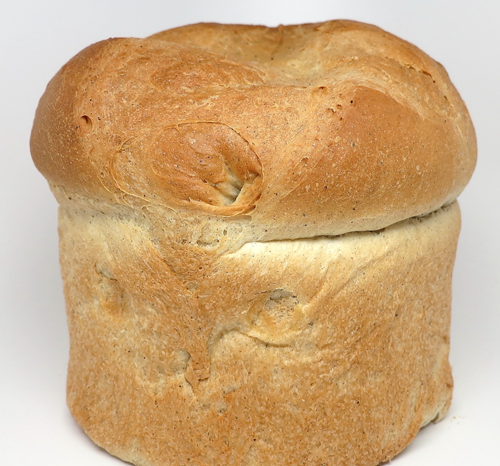 Chicamod: What is the process like for anyone interested in publishing a cookbook?
R. Kinunda: First, do a good research about publishers. Buy a book that lists all agents, and publishers. Follow the list of publishers or agents that accepts cookbooks because not all publishers accept cookbooks. Those books will give you a guide on how each company wants you to send your proposal to them. There are very few traditional publishers who print cookbooks. Next, write a nice cookbook proposal, it could be around 32 pages long. Write a query letter. Then send them to the agent or publisher. The best option is self-publishing; many self-publishing companies do accept cookbooks. And the process is much easier. Do a good research to compare them because some are not very trusted companies. Chicamod:  What do you do when not cooking? R. Kinunda: When I am not cooking, I am writing. I took some time off from work to finish the books. It was hard to finish the cookbooks and work full time; my work was very demanding mentally. I worked as a Web Usability Specialist for US-Airways, it was fun but not challenging enough; so I became a web developer and designer for one of a major Electricity companies in the west part of USA. Taking some time off from work and started a business, it has helped me to pay more attention on writing. As it looks now, I am not sure if I will go back to work in IT. I have different plans now and with the blessings of God, I will accomplish a lot in a few years and it all has to do with food. Chicamod:  What has the kitchen taught you as a person? As a woman? R. Kinunda: What I have learned is to be patient and never to cook in a hurry unless I have to. When I was writing the recipes, it was not easy at all, because I had to write everything from scratch. I wrote a book to fit International standards so it was not as easy at all. I had to measure everything with measuring spoons and cups. Sometimes the food will not taste the same as it is supposed to taste, so I will have to regulate the quantity of the ingredients. Which also means to prepare the same recipe again. It needs patience. As a woman, I not sure what to say; I cook because I love to cook. I was once told that I am a woman so I have to love to cook. I was sad to hear that, because I felt like I was not taken serious because this is something that I have to do anyway. If I was a man I think people could have taken me serious from day one. Things are changing now because of the book. I am happy. Thank you very much and stay blessed. Details below on how to reach Rose Kinunda WEBSITE: www.TasteofTanzania.com FACEBOOK: www.facebook.com/TasteofTanzania YOUTUBE CHANNEL: TasteofTanzania    TWITTER:@TasteOfTanzania To purchase any of the products by Taste of  Tanzania, see below links
.
FOOD About Tanzania, Africa Food, cuisine cooking, Make a cookbook, make your own cookbook, publishing a cook book, publishing cookbooks, Rose Kinunda, self publish cookbook, Tanzania Food, Tanzanian cuisine, Taste Of Tanzania