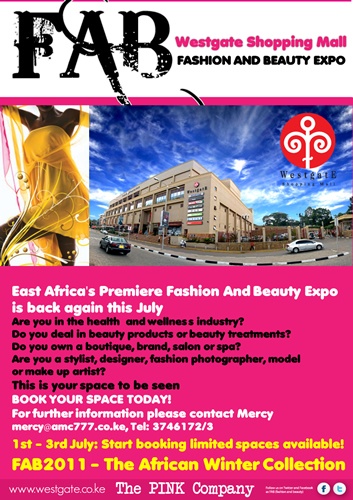 Ladies and gentlemen, mark your calendars. The 2011 Fashion and Beauty Expo is just around the corner. This fabulous event is slated for July 1st- 3rd 2011. 
Designers, retailers, model or fashion photographers, saloon and spa owners, make up artist and general fashion enthusiasts, if you are looking to showcase your product, or skills then you have found the right platform. Be sure to  look out for  deals and bargains at the expo as well.
Please contact:mercy@amc777.co.ke Tel: 3746172/3,  for booking details.