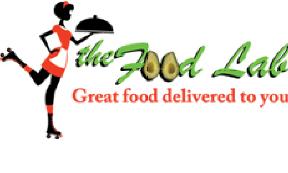 By ChicaMod
Forgive me for saying this, but don't we all love food? Home cooked or not. Full stop. One school of thought claims to enjoy home cooking more than food prepared and served anywhere else. But I think for the majority of us sometimes we need the change from home cooked meals. That said, we would like to introduce to you, The Food Lab.
The Food Lab is a modest home-based catering business offering hot and cold meal delivered to individuals and corporations within the surrounding areas of Kampala; there goal is to offer the most flexibility to satisfy the diverse needs of time-challenged clients.
According to the food lab, the value of their packed lunches lies in the complimentary fruit, juice and mints that come in your lunch pack in addition to the free delivery to most surrounding areas within the Kampala.
Question: Mbu your lunches are delivered with "bigenderako" (complimentary items)?
Food Lab: Yes, The Food Lab's lunches are delivered with freshly squeezed juice, a fruit, mint, serviettes, disposable cutlery, a smile and free delivery to your office.
About the proprietor
Otaru, a self taught cook admits never liking to cook, when young. After University, and before joining Sheraton Hotel as a marketing manager, Otaru was a market researcher with Coca-Cola. Previous to settling into cooking, Otaru ventured into self employment trying different business like training, consultancy and interior design. With the thought that people were getting busier not to mention having to deal with traffic, she decided to establish herself in the food delivery business. She saw food delivery as an opportunity to provide a service that would save people the effort of having to be caught in the lunch time rush hour. She states"With one click of your mouse, you can place your order."
Every hard earned penny needed to be brought back into the business. She had enlisted the help of non-trained people who shared her passion. With time, she could afford the space, but still could not find a place. Most landlords chased her away the moment they heard that she was dealing with food. They never wanted a business that would paint their walls black with soot from the stoves. Late last year, she shifted to her new home on Kira Road. The business then expanded to corporate catering.
Among other challenges that running a business involves,Otaru personally handpicks the vegetables from the market. She also has to handle cooking and sales. At the start of the business, she made use of her kitchen, dining room and backyard, stripping her of every drop of privacy. Home was work and work was home with every income being brought back into the business.
She takes customer satisfaction very seriously and that's why she has to be in the kitchen. She asserts that people don't look at her team, they look at her. She is responsible for the food delivered.
Credits: thefoodlab.co.ug