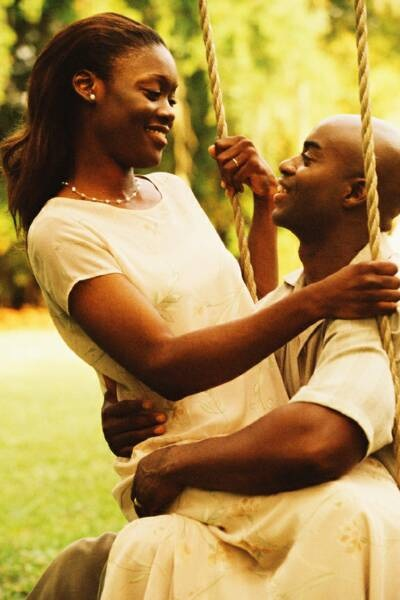 Love Brewed in High School
"Perhaps, we need to define what love means to us and what our expectations are from them in relationships. It is self-defeating to abandon love altogether because of what others said or because of what happened to you in the past"
~
When I was in High School, with the rush of adolescence blood running through my veins, I knew what love was about. At that time, the front part of my hair was dyed in Hydrogen Peroxide, I had a big wrist watch which were cousins with Seiko 5 and I sagged my pair of trousers and let it sweep over my pair of black shoes which extended to form a mound like stuffed-up cheeks of a miraa-chewer.
I had read a couple of books like the Moses' series and romance novels and I always kept Oxford Dictionary. In exchange for mandazi or beef, I composed love letters for my friends. Love meant reading Songs of Solomon and copying some lines there or lifting paragraphs from romance novels. Love meant throwing surreptitious glances on your girlfriend during the Morning Assembly as you clapped and sang. Love meant spraying a loaf of bread with perfume and taking it to the 'apple of your eye' the next morning. Love meant being tongue-tied sometimes and asking what one thought of mole concept and molarity when the ordinary course of the conversation would have been along the lines of 'Did you like what I said during the Debate?' or 'Did you think about me when you went on the school symposium?' Love meant writing stupid letters where you say you will get married and that you had never known any other girl and spraying the letter with perfume borrowed from a friend. Love meant reading the same letter again and again and again and again, the whole term, the whole year. And because it sounds stupid, I am tempted to say this was real love.
One would always look forward to meeting one's love. We ironed our uniforms using a charcoal-iron-box back then. We burnt many of our uniforms in our quest to impress the ladies we wanted to win their love. We had this craze (fad you may call it) where we created tetragon-shaped lines at the back of our shirts with those iron boxes!
Many years later, I laugh about all these incidences. I still keep those letters I wrote and boy, do I laugh reading them. I miss those time the most.
Fast forward, 2012. Those romantic letters are almost non-existent. In its place are short text messages of lols, xaxa, xoxo,J,L, FYI. I always ask myself, has love been shortened to this level? Where did all those long paragraphs lifted from a romance novel go to? I still believe that there is something sentimental and lasting in somebody's handwriting on a piece of paper, more so when they are professing love. But all that is gone.
Where we were harassed trying to love somebody for a whole term or year, now with the necessary sequence of lols, xaxas and xoxos, you can rest easy. Not that I want to demean anyone, but I feel that the world is moving fast that we don't have time for romance. Where in High School love was an experiment where we displayed our flaws and errors thus giving love a human face and the encouragement that it can be the fruit of ordinary people trying to perfect it, right now love has been given a rigid meaning, making it tight and taut making love a scary affair where to lose is not an option and to be perfect is the rule of the game. Where in High School love was a journey to discover the other person and to see them in that holistic sense, unfortunately today love equals sex. But even more terrifying, we have built our own individual prejudices and biases around the subject of love. To some, love is doom. To others, love is a hindrance. To others, love is an illusion. And because they are steeped from the innermost sanctums of our hearts and deep recesses of our minds, these flawed perceptions of love have defined our lives.
Look around. So many tales of failures in love and marriages. Divorces. Separations. Bitterness. Pain. But, while I admit these to be occurring, I suppose it would be erroneous to rush to conclude that love has hit a cul-de-sac. Perhaps, we need to define what love means to us and what our expectations are from them in relationships. It is self-defeating to abandon love altogether because of what others said or because of what happened to you in the past. I once read that we meet the wrong people first so that we appreciate good ones when we meet them later. If you come to think about it, love is a beautiful thing. The bad press about it should not blind you to the endless possibilities of happiness that love brings. Remember, we ironed our shirts for this. We knew it back then. FYI, u r so so cute, xoxo, hehe.
.