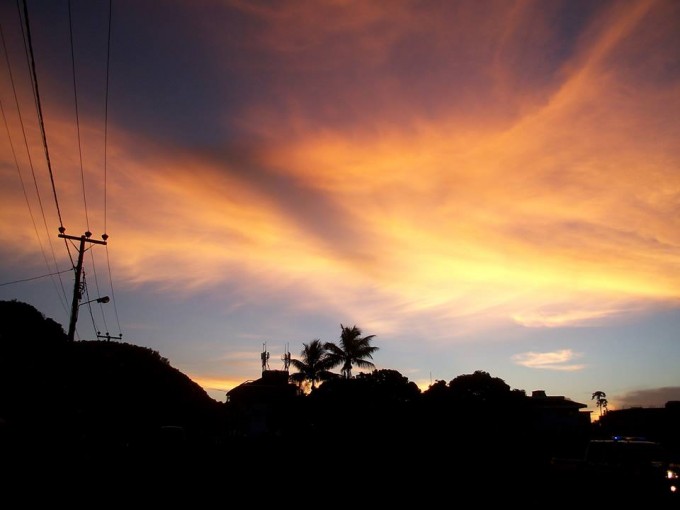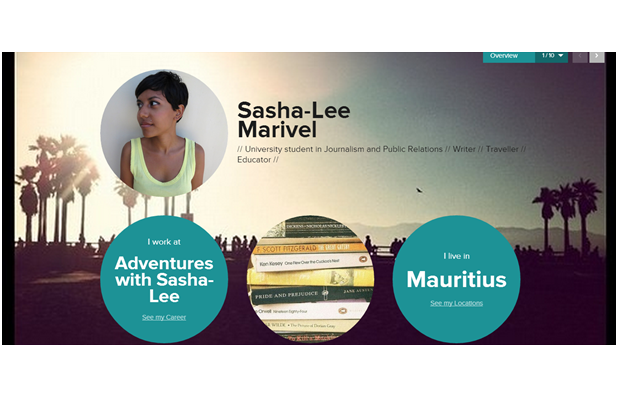 Sasha Lee Marivel lives in Mauritius.  She loves to travel and notes some outstanding experiences on her blog http://sashaleemarivel.weebly.com/travel-bug.html.
In her various blog entries, Sasha Lee Marivel talks about general life in Mauritius like a peaceful demonstration linked to the anonymous global movement which aims to fight against censorship and government corruption and its implications to this beautiful country.
She also talks about Etoile d'Esperance which is a Women's NGO founded in 2007 to assist women who have been neglected over the years in Mauritius. The NGO has a very touching mission statement: "No cure, no medicine, can replace an ounce of love…only love can heal." This entry also touches on the role that NGO'S are playing in Mauritius.
Sasha talks about the strong family ties that Mauritius families have built and notes "Although the world is changing and modernization is taking precedent, the family and close family friend ties in this country will never die even if they are embracing the Western culture of doing things."
In yet another entry, she addresses the lack of enthusiasm of the Mauritius people to get new digital ID's and the effect it may have on the society. She also talks about the entertainment circuit in Mauritius, in an entry where she describes a play "A Midsummer Night's Dream by Shakespeare" which is performed by the country's young group of thespians. Then, about Cape Malheureux beach (miserable cape) which she expresses as the best beach in Mauritius and Fashion Show at her University campus in Mauritius in another entry.
Sasha also talks about the seven things that TCK (Third Culture Kids) should know by their early 20's in another interesting blog. These are people born from parents who live in a country other than the one they were born in; they have kids in another one and raise them in yet another country. Sasha Lee is one of them and  identifies with the  label  - TCK. In this blog entry, she gives such people the following tips; not to form one notion of the meaning of home, to learn to accept who they are, to avoid binge dating, to move on and pick where you left off with friendships, don't over tell your interesting stories, thank your parents and make the most of your experiences.
All the entries are accompanied by quality, eye catching, and beautiful photos. I give Sasha-Lee Marivel props and accolades for her photographic eye. You can view some of the photos here or log onto her blog http://sashaleemarivel.weebly.com/travel-bug.html to feast your eyes.
Sasha- Lee Marivel was recently in Rwanda and had this to say. "For all art lovers,  Art Point Rwanda is a must visit when you set foot in Kigali. The arts and crafts shop carry various artifacts which include: traditional handmade bracelets, chains, rings, bags, baskets, and other pieces of jewelry not to mention, an array of paintings made by young enterprising Rwandans" Today we feature  Art Point Rwanda  one of  Sasha's  travel pursuits.
Art Point Rwanda is run by Moise Ishimwe , who ensures that the young people who are the creators of this beautiful art and craft pieces get value for their works. The shop is also working towards getting a website and a Face book page to expand their fan base and to reach a wider clientele of both tourists and locals. Here are some photos of the beautiful works of arts and crafts which you can find in Art Point Rwanda."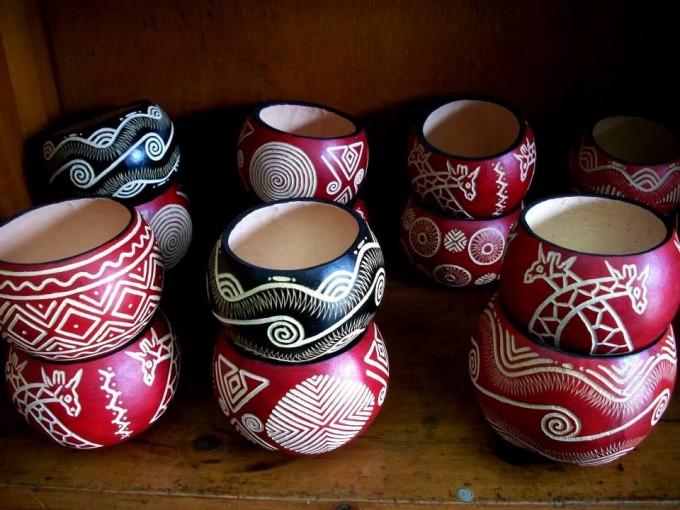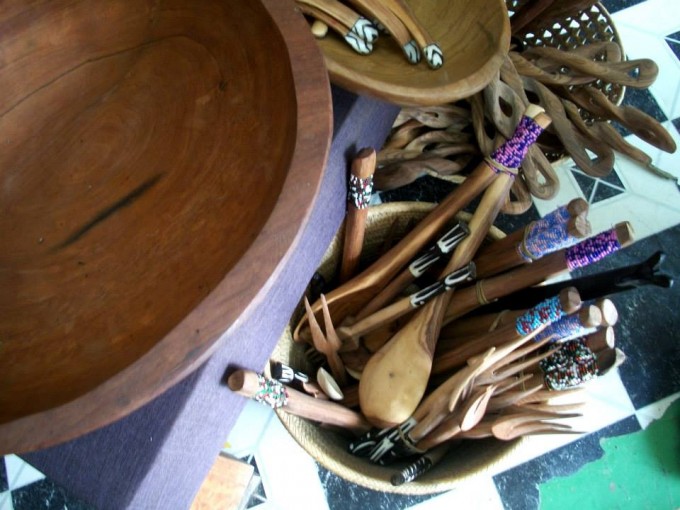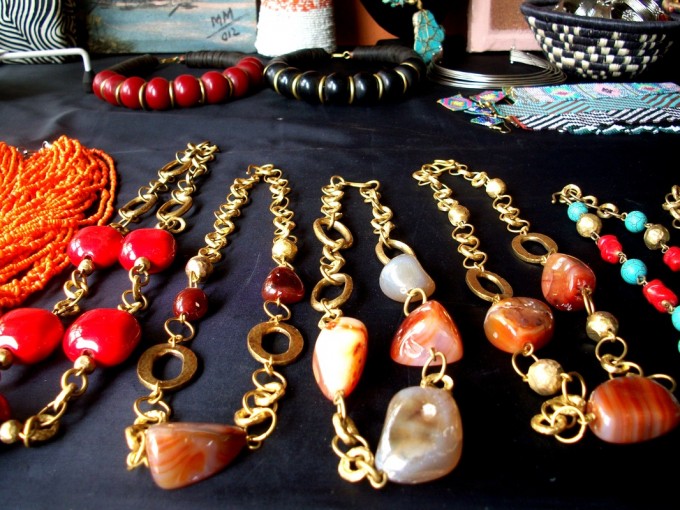 Although these art pieces may be quite pricey, their work is worth it because it's durable, unique and it represents both beauty and tradition.

Places Safari TRAVEL About Rwanda, African Art, African jewellery, Art in rwanda, Genral life in Mauritius, Rwanda Art, Sasha-Lee Marivel, Travel Rwanda